ACTION INSTITUTE TRAINING FOR CLINICIANS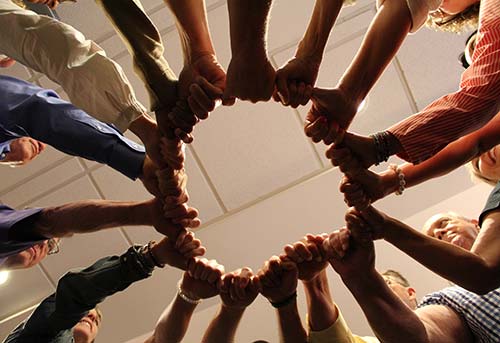 Neurobiology research shows that much of our memory is buried in parts of the brain and the body that are not easily accessed by talk or thought. These discoveries demonstrate why the addition of action to the therapeutic process can be so valuable.
At the Action Institute of California, we offer training for clinicians, students and interns in any human services field, including mental health, education, substance abuse and recovery (including mandated clients), Employee Assistance Programs and Human Resources, nursing and medicine, corrections and religion. In addition, these techniques can be incredibly helpful for bodyworkers, as emotional issues often arise in the course of a bodywork session.
In Action Institute workshops and trainings, you will be taught specific techniques, such as psychodrama, sociometry and sociodrama, for use with individuals, groups and families. Our trainings are tailored based on your needs and practice, and taught in a relaxed environment conducive to learning.
In each training group or workshop, special attention is paid to creating a safe place to learn and practice new skills. Specific action methods tools are taught, in a step-by-step fashion, so that you can build upon your existing clinical skills.
As our careers advance as professionals, there are fewer and fewer safe places available to do our own work. This is especially true for those working in the recovery community. We at the Action Institute of California are committed to creating a safe space for clinicians to do their own work – whether it be dealing with issues of countertransference, recovery-related issues, family of origin issues, or issues arising in our present life. All of these can be brought to our trainings.
As clinicians, we are all in the business of helping people – and sometimes, in order to be a better clinician, the person we need to help most is ourselves.
Special topics taught include (but are not limited to):
Using Action Methods for Group Building
Trauma Containment vs. Exploration
Working with "Resistance"
Healing Toxic Shame
Dealing with Conflict Effectively
Addiction and Recovery
Anger vs. Rage: How Do I Work With Them?
Grounding Techniques for Dissociated Clients
Empty Chair Work
When in Doubt: Ethical Choices
There will be many opportunities to practice these skills after they are demonstrated, and where appropriate, participants will be encouraged and supported to student direct.
If you would like a training done for your staff or at your agency, please contact us.
CP/TEP EXAM PREP
It's been a long road, hasn't it? Years and years of facilitating sessions, supervision, continuing education, personal growth work…and now an exam.
Where do I start?
At first glance, the CP or TEP exam can seem incredibly overwhelming, but it doesn't have to be.
These monthly teleconference CP or TEP exam prep classes are designed to walk you through the process of learning how to answer questions in all 7 categories – History, Philosophy, Methodology, Sociometry, Research, Ethics, and Related Fields. With specific test-taking techniques, and an opportunity to study along with others who will be sitting for the exam, the learning environment is relaxed, supportive and fun.
Each month, participants are assigned a specific question to answer, based on prior CP and TEP exams, as well as reading psychodrama literature to augment their learning, and enhance their answers. By participating with a group, each person has an opportunity to integrate many different ways of responding to a particular psychodrama group issue. In addition, participants have spoken about how the class has helped them to deal with situations in psychodrama moving forward, or implement new training modules. The group learning process allows for greater spontaneity to emerge for everyone!
For more information, or to register for the CP/TEP Exam Prep classes, please contact us.