Founder and CEO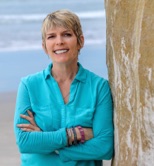 Jean M. Campbell, LCSW, SEP, CPC, CET3, TEP
Trainer | Psychodramatist | Bodyworker |Alchemist | Spiritual Midwife
Jean was Director of Operations for a multi-million dollar pharmaceutical advertising and marketing firm in New York City when, because of her own personal healing journey, she realized that while working in business was feeding her 401K, it wasn't feeding her soul.  Because she believes in second chances, she made a decision to change the trajectory of her life by going back to school to earn a Masters in Social Work at Fordham University in New York City,  She went on to focus her clinical work in the areas of substance abuse, trauma resolution and somatic psychotherapy.  She has effectively combined her clinical and executive experience in medical, business and clinical settings to provide leadership workshops, team building, staff training, psychodrama and sociometry training for professionals, and personal growth workshops for individuals, couples and families.
Jean is a Board Certified Trainer, Educator and Practitioner of Psychodrama, Sociometry and Group Psychotherapy, a Fellow of the American Society of Group Psychotherapy and Psychodrama (ASGPP), a Somatic Experiencing® Practitioner, a Practitioner and Trainer of Psychodramatic Bodywork®, a Masters Level Certified Experiential Therapist, a TEDx Presenter, a Co-Recipient of the Innovators Award from the ASGPP, a Reiki Master, a Graduate of the Wholebeing Institute Certificate in Positive Psychology, and a Certified Professional Coach. Jean has extensive teaching experience, including as an Adjunct Professor at San Diego University for Integrative Studies in San Diego, CA; as an Instructor at UCLA Extension, University of California, Los Angeles, CA; as a Faculty Member at Ryokan College in Los Angeles, CA; as a Psychodrama Trainer at Onsite Workshops in Cumberland Furnace, TN, and as a Program Faculty Member of the I*CARE (Interpersonal Communication and Relationship Enhancement) Program at MD Anderson Cancer Center in Houston, Texas.
Over the last 25 years, Jean has worked in a variety of clinical settings, including as Director of the Family Program at Inter-Care, Ltd. in New York, NY, as Clinical Director of Clearview Treatment Programs in Los Angeles, CA, in private practice and as a consultant.  She started the Action Institute of California in 2005 and is committed to providing safe spaces for leadership, training and personal growth, so that everyone has the opportunity to step into his/her/their best self.
Jean brings her own 30 year healing journey to every workshop or training she offers, is committed to using action to effect change.  She believes that what we can't do alone, we can do together.
---
Faculty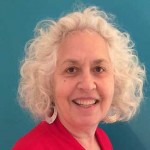 Susan Aaron, BA, RMT
Susan is an internationally respected expert on emotions, the body and spirituality. Susan is a Canadian Certified Director of Psychodrama, a registered massage therapist and a Reiki Master with extensive training in body psychotherapy. In 1990 she created a training program called Psychodramatic Bodywork®.
Since then, Susan's training and workshops have transformed people from Canada, the UK, the U.S. and Europe, by teaching and applying principles supporting the physical, emotional and spiritual journey. She has produced two videos in DVD format that illustrate her work on anger and fear. She works with a team of skilled students and graduates who help create the safe space that is an essential requirement for transformative experiences. She channels her messages to her students with the support of a council of guides.
Susan is the recipient of the 2006 Innovator's award, presented by the American Society of Group Psychotherapy & Psychodrama (ASGPP). This award acknowledges her innovative work in combining psychodrama and bodywork.
---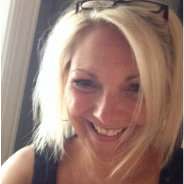 Cindy Branch, LCSW, CP, PAT
Cindy has worked in the mental health field for close to three decades, and has spent the last 16 years in private practice. She is client centered and action oriented in her approach, utilizing talk therapy, solution focused, experiential, role theory, role play, and psycho-education (to name a few!) in her work with clients. She graduated from The University of Georgia with a Masters in Social Work and holds an advanced state license (LCSW), is a Board-Certified Psychodramatist (CP) and a Practitioner Applicant for Trainer (PAT). She offers training in Psychodrama, Sociometry and Group Psychotherapy to professionals to support them in bringing effective, ethical action methods techniques to their practices, while motivating clients to identify and clear roadblocks and move forward on their path of healing.
---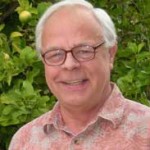 Bill Coleman, LMSW, TEP
Bill is Certified as a Trainer, Educator and Practitioner by the American Board of Examiners in Psychodrama, Sociometry and Group Psychotherapy and is currently on staff as a Trauma Therapist at Sierra Tucson, a world-renowned treatment program in Tucson, Arizona. For eight years he was a Staff Psychodramatist at Four Winds Psychiatric Hospital in Katonah, NY, treating dually diagnosed adolescents and adults. He is on the faculty of the Hudson Valley Psychodrama Institute, a premier training institute in New Paltz, NY. He was also an Adjunct Professor at Russell Sage College in New York, designing and teaching courses in Theater Therapy. Bill has also designed and taught Psychodrama methods for Day Top Village, Freedom Institute and other substance abuse treatment facilities. He has presented at many international conferences and is the creator of "Men-At-Fifty", psychodrama groups for men in mid-life transitions.
Bill also has an extensive history in government and business. For five years he was a Counterintelligence Officer in the US Army doing service during the Vietnam War. He was also the Assistant Security Director of the Metropolitan Museum of Art in New York City, and held a similar position at Sotheby's, New York. During the 1980s, Bill was Corporate Director of Security for two prominent Wall Street firms and has owned and operated his own international private investigations company.
---
Michael Gross, PhD, RADT-II, CP, PAT, SEP
Dr. Gross is a Board Certified Practitioner of Psychodrama, Sociometry, and Group Psycho­therapy, a Somatic Experiencing® Practitioner, and has has worked in the field of addiction recovery for over six years.  For more than five years, he has facilitated psychodrama groups for survivors of trauma and neglect, as well as addictions and eating disorders. During his own intensive psychodrama training, he found inspiration and experienced personal transformation through the invitation offered by sociometry and psychodrama, and is keen to share those opportunities with others.
In addition, Dr. Gross integrates principles of twelve-step recovery into his work with groups and individuals, and seeks to embody them in his own life. Previously, he devoted two decades to the world of HIV/AIDS, especially HIV prevention, as a counselor, educator, grant developer/administrator, program director, and clinical researcher, in association with a variety of organizations including the Fred Hutchinson Cancer Research Center and the National Institute of Allergy and Infectious Diseases (NIH).
---
Kristine Ives, LMFT, CET2
Kristine Ives is a passionate advocate for those who feel they do not have a voice, that they are not empowered to heal, or cannot envision a hopeful future. From her extensive experience working with difficulty related to trauma, eating disorders, addiction, and depression, she helps chart a course out of the maze of dysfunction and onto the path of authentic connection to self and others.
Kristine has worked as program director, clinical supervisor, and lead therapist in various treatment centers and currently works as a facilitator at Onsite Workshops leading group and individual intensives, as well as in private practice at Mosaic Counseling in Santa Monica. Kristine is a Licensed Marriage and Family Therapist and Certified Experiential Therapist who utilizes training in Psychodrama, Sociometry, Brainspotting, and Acceptance and Commitment therapy to support people in personal growth and healing.
---
Paul J. Lesnik, LCSW, TEP
Paul is a Licensed Clinical Social Worker practicing in San Diego,CA, and a Board-Certified Trainer and Practitioner of Psychodrama. Paul has devoted much of his career to exploring the lives of those often marginalized in society (individuals with disabilities, the LGBT and recovery communities) and helping them to heal through arts experiences.
With a background in dance-movement and visual art therapy, Paul directed Accessible Arts, a not-for-profit agency dedicated to enhancing the lives of children with disabilities through the arts for 6 years. Accessible Arts proved to be a turning point, as the intersection of the arts and psychotherapy proved to be the impetus to create a life marked by service to others and a belief that the arts can heal. Under Paul's direction, Accessible Arts won the 1998 Kansas Governor's Arts Award. On leaving Kansas City, Paul was awarded a certificate of appreciation from the Kansas State Board of Education for making a difference in the lives of children.
In 1997, Paul experienced psychodrama and what became the opportunity to incorporate his wealth of experience in the arts therapies in a method that created real and lasting change. Paul fuses the arts, psychodrama, sandplay, hypnotherapy and traditional helping methods to explore the intersection of the arts and psychotherapy with clients.
Paul came to Florida and Compass, the Gay and Lesbian Community Services Center of Palm Beach County in 2000, working with LGBT youth and their families. In 2004 Paul became Compass' first in-house provider of mental health services through Ryan White funding. In this role, Paul provided psychotherapeutic sessions to HIV positive men and woman and their families and members of the LGBT community. Paul also presented workshops for youth, mental health professionals and teachers and supervised social work and counseling interns from three universities. Paul was the 2008 American Society of Group Psychotherapy and Psychodrama (ASGPP) Neil Passariello Workshop Presenter; an honor awarded for significant achievement working with HIV+ men and women. Paul served as an Executive Council member of the ASGPP for 2 years. He became a Certified Practitioner of Psychodrama (CP) in 2009, a Fellow of the ASGPP in 2010 and a trainer in 2014.
In 2007, Paul started a private practice in Lake Worth, Florida. In conjunction with this practice he created expressive therapies curricula for drug and alcohol treatment facilities, one of which he directed for 7 years. In 2008, Paul began training colleagues and master's level students in the infusion of the expressive therapies with psychodrama in conjunction with Lin Considine, LMHC, TEP.
He is a frequent presenter on the Arts and Social Work/Therapy as adjunct faculty at universities and in other venues. Paul won Adjunct Faculty Member of the Year in 2010 in Florida Atlantic University's School of Social Work.
Paul relocated to San Diego, CA in April of 2017. Paul is certified as a Sandplay Therapist, which also prompted his journey to SoulCollage® facilitation training in 2017. He continues to be committed to utilizing creative arts as an agent of change.
Paul is a California Licensed Clinical Social Worker with a private practice in San Diego, as well as a organizational change management practice, PhDelta, along with Philippe Honore, MBA. He also creates curricula for agencies and not-for-profits interested in utilizing the arts in meeting client or employee goals and objectives.
---
Lesli Maul, LCSW, CEDS, CDWF
Lesli has worked in a number of healthcare settings over her 25 year career, and she has been in private practice for the past 14 years in Brea, CA. She is a Licensed Clinical Social Worker, is certified as an Eating Disorder Specialist – serving as President of the Orange County Chapter of the International Association of Eating Disorder Professionals from 2011-2013 – and has been trained and certified in all three of Dr. Brené Brown's professional programs: Connections, The Daring Way™ and Rising Strong. In addition, Lesli has advanced training and certification in Clinical Hypnosis and Family Mediation, and as an adult adoptee herself, has a special interest and involvement in the adoption community. She has offered several workshops and educational events for adoptees and most recently authored a book chapter entitled, Late Discovery Adoptees: The Original Victims of Identity Theft in the 2014 anthology, Adoption Therapy: Perspectives from Clients and Clinicians.
Lesli enjoys speaking to groups about finding courage, authenticity and wholehearted living, and values the strength and resiliency that each individual brings to the world. Her commitment is to building vulnerability, connection and authenticity within all beings.
---
Jan Moorad, MBA, CEC
After earning her MBA at Vanderbilt University, Jan Moorad worked as a management consultant for Deloitte in New York City. She holds an Advanced Executive Coaching Certification from The Townsend Institute and is a certified role-play coach. Jan is certified in administering and interpreting emotional intelligence assessments: EQi 2.0, EQi 360 Feedback and TPRAT (Townsend Personal and Relational Assessment Tool). She has been a member of Young President's Organization (YPO) for over twenty years and now coaches and facilitates YPO Forums. Additional areas of expertise include cultural analysis, change management, executive team and board of directors coaching, and both in-house and off-site team retreat facilitation.
Additional professional experience includes a partnership in two Major League Baseball teams (San Diego Padres and Arizona Diamondbacks), and a professional NASCAR team. She owned and operated an executive image-consulting firm. She currently is managing director of her executive coaching and business consulting practice: JLJ & Associates.
Her coaching and consulting philosophy includes empowering her clients to reach a quality of life that includes growth, balance and fulfillment both professionally and personally. The process includes establishing mutual trust, assessing strengths and challenges, and collaborating with her in setting attainable goals with accountability and development plans for change. The end result is to achieve the client's desired goals. She uses the Townsend Competence-Character Growth Model in her practice and believes: Learning + Action = Change.
---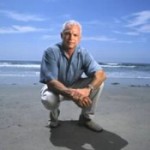 Dr. Jim Tracy, DDS, LMFT, LAADC, CET2, CIP, CP, PAT
Dr. James (Jim) Tracy is a Licensed Marriage and Family Therapist, a Board Certified Sociometrist and Psychodramatist, a Licensed Advanced Alcohol and Drug Counselor and a Master's Level Experiential Therapist.  He graduated from Georgetown University School of Dentistry in 1979 and practiced General Dentistry for over 20 years before his own personal journey led him to the behavioral health industry.
He is founder and past Vice President of The Betty Ford Center's Licensed Professional Recovery Program.  His experience has allowed him to serve as Chairman of the Dental Board of California's Diversion Evaluation Committee, the Medical Board of California Diversion Evaluation Committee and the Lawyers Assistance Program for the State Bar of California.
He is a nationally recognized expert, speaker and educator on addiction, interventions, chronic pain, family treatment and impaired healthcare professionals, and has been conducting professional and family interventions for over 20 years.   Jim has a special interest in developing effective family programs utilizing experiential and psychodramatic methods, and has consulted and developed family programs for some of the top addiction treatment centers in the country.
He conducts specialized family workshops, provides long-term family case management and monitoring, and facilitates action-based family programs for some of the most respected treatment centers in the country.