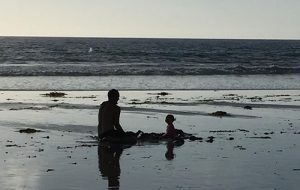 When dis-ease or dysfunction invades a family, everyone becomes locked into unhealthy behaviors and dynamics, not just the so-called Identified Patient. Most models of family therapy or intervention are focused on getting one person "better" but even if that starts to happen, it doesn't address and change the systemic dis-ease of both that is impacting the entire family. It is only by working with everyone in the system that we can implement lasting change.
We help you understand this dis-ease and/or dysfunction through action exercises, instead of just words and/or power point presentations, so that it's easier to integrate what you've learned and make changes moving forward.
Through these and other exercises, the education we provide will help all of your family members self-identify unhealthy behavior patterns that you've been caught in and make a commitment to each other to change so that the entire system can heal.
At the end of the workshop, EVERYONE leaves with a plan for change, not just the addict/alcoholic. We can then provide case management moving forward to assist you in continuing to implement your plan of healing, as well as facilitate additional family workshops at key moments in your family's healing process.
By coming together for a family workshop your family can be helped to lower anxiety, identify what has been leading to the dis-ease or dysfunction in the first place, practice new behaviors and responses, and make a plan to move forward together on the road of healing.