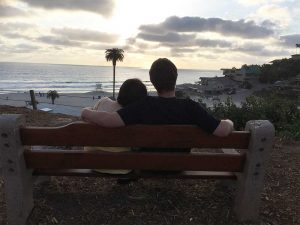 Romantic love can lead to our greatest joys, and our deepest despair, and often, the difference is based on how willing you are to open your heart, share the feelings that live inside of you, and be open to the same in your partner. Is it a risk you're willing to take?
By utilizing a blend of Emotionally Focused Therapy, Attachment Theory, the work of Brené Brown, and Psychodramatic Bodywork®, our Couples Intensives* help to identify the origins of the blocks to intimacy – in onesself and in your partnership – that result in conflict, miscommunication and a lack of intimacy.
Some of the topics we address in our Couples Intensives are:
• How to build capacity in your heart, despite your fear of embracing the love and intimacy you crave
• How to identify and begin to clear the blocking styles you use to protect your heart
• How to develop a consciousness of the feelings that manifest as behaviors that may be potentially sabotaging your relationship
• How to build on the strengths you DO have in your partnership
• How to stop feeling lonely in your relationship
• How your history of attachment impacts you and how to use your current relationship as a way to help heal it
• How to create the relationship you and your partner both desire
Through action-oriented exercises, such as psychodrama, sociometry, art making and music, couples will be given tools to deepen vulnerability and emotional intimacy, work through conflict, build communication, and identify and release defenses – or blocking styles – that have been getting in the way in your relationship.
There will be opportunities to gain insight into how your histories are potentially impacting your current relationship and develop a road map together for how to clear the way and create the relationship you are longing for.
*Intensives can be designed to meet each couple's individual needs, including the number of days they last.