Director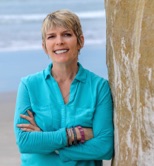 Jean M. Campbell, LCSW, TEP
Teacher | Trainer | Psychodramatist | Consultant | Alchemist | Spiritual Midwife
Jean M. Campbell is a Board Certified Trainer, Educator and Practitioner of Psychodrama, Sociometry and Group Psychotherapy, a Fellow of the American Society of Group Psychotherapy and Psychodrama, a Practitioner and Trainer of Psychodramatic Bodywork®, a Masters Level Certified Experiential Therapist, an EMDR practitioner, a Reiki Master, a Graduate of the Wholebeing Institute Certificate in Positive Psychology, and is a Somatic Experiencing® Practitioner-In-Training. In addition, Jean has extensive teaching experience, including as an Adjunct Professor at San Diego University for Integrative Studies, San Diego, CA; as an Instructor at UCLA Extension, University of California, Los Angeles, CA; as a Faculty Member at Ryokan College in Los Angeles, CA; as a Psychodrama Trainer at Onsite Workshops in Cumberland Furnace, TN, and as a Program Faculty Member of the I*CARE (Interpersonal Communication and Relationship Enhancement) Program at MD Anderson Cancer Center in Houston, Texas.
Jean was Director of Operations for a multi-million dollar pharmaceutical advertising and marketing firm in New York City when, because of her own personal recovery journey, she realized that while that work was feeding her 401K, it wasn't feeding her soul. So, she earned her Masters in Social Work at Fordham University in New York, NY and went on to focus her clinical work in the areas of substance abuse, mental health, trauma resolution and somatic psychotherapy. Over the last 22+ years, Jean has worked in a variety of clinical settings, including as Director of the Family Program at Inter-Care, Ltd. in New York, NY, as Clinical Director of Clearview Treatment Programs in Los Angeles, CA, and in Private Practice.
Jean started the Action Institute of California in 2005 and is committed to providing safe spaces for individual, couples, families and groups to heal, and for mental health and bodyworking professionals to have a safe spaces to train and to engage in their own healing work. She consults with organizations to provide program development, staff training and team building and is available to create and/or implement family programs in clinical settings.
Jean brings her own 29 year healing journey to every workshop or training she offers, is committed to using action to effect change on a body, mind and spiritual level, and believes that what we can't do alone, we can do together.
---
Faculty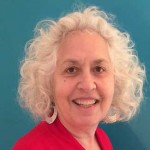 Susan Aaron, BA, RMT
Susan is an internationally respected expert on emotions, the body and spirituality. Susan is a Canadian Certified Director of Psychodrama, a registered massage therapist and a Reiki Master with extensive training in body psychotherapy. In 1990 she created a training program called Psychodramatic Bodywork®.
Since then, Susan's training and workshops have transformed people from Canada, the UK, the U.S. and Europe, by teaching and applying principles supporting the physical, emotional and spiritual journey. She has produced two videos in DVD format that illustrate her work on anger and fear. She works with a team of skilled students and graduates who help create the safe space that is an essential requirement for transformative experiences. She channels her messages to her students with the support of a council of guides.
Susan is the recipient of the 2006 Innovator's award, presented by the American Society of Group Psychotherapy & Psychodrama (ASGPP). This award acknowledges her innovative work in combining psychodrama and bodywork.
---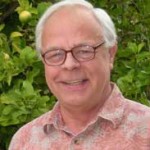 Bill Coleman, LMSW, TEP
Bill is Certified as a Trainer, Educator and Practitioner by the American Board of Examiners in Psychodrama, Sociometry and Group Psychotherapy and is currently on staff as a Trauma Therapist at Sierra Tucson, a world-renowned treatment program in Tucson, Arizona. For eight years he was a Staff Psychodramatist at Four Winds Psychiatric Hospital in Katonah, NY, treating dually diagnosed adolescents and adults. He is on the faculty of the Hudson Valley Psychodrama Institute, a premier training institute in New Paltz, NY. He was also an Adjunct Professor at Russell Sage College in New York, designing and teaching courses in Theater Therapy. Bill has also designed and taught Psychodrama methods for Day Top Village, Freedom Institute and other substance abuse treatment facilities. He has presented at many international conferences and is the creator of "Men-At-Fifty", psychodrama groups for men in mid-life transitions.
Bill also has an extensive history in government and business. For five years he was a Counterintelligence Officer in the US Army doing service during the Vietnam War. He was also the Assistant Security Director of the Metropolitan Museum of Art in New York City, and held a similar position at Sotheby's, New York. During the 1980s, Bill was Corporate Director of Security for two prominent Wall Street firms and has owned and operated his own international private investigations company.
---
Michael Gross, PhD, RADT-II, CP
Dr. Gross is a Board Certified Practitioner of Psychodrama, Sociometry, and Group Psycho­therapy, has worked in the field of addiction recovery for over five years, and for more than three years, has facilitated psychodrama groups for survivors of trauma and neglect, as well as addictions and eating disorders. During his own intensive psychodrama training, he found inspiration and experienced personal transformation through the invitation offered by sociometry and psychodrama, and is keen to share those opportunities with others.
In addition, Dr. Gross integrates principles of twelve-step recovery into his work with groups and individuals, and seeks to embody them in his own life. Previously, he devoted two decades to the world of HIV/AIDS, especially HIV prevention, as a counselor, educator, grant developer/administrator, program director, and clinical researcher, in association with a variety of organizations including the Fred Hutchinson Cancer Research Center and the National Institute of Allergy and Infectious Diseases (NIH).
---
Lesli Maul, LCSW, CEDS, CDWF
Lesli has worked in a number of healthcare settings over her 25 year career, and she has been in private practice for the past 14 years in Brea, CA. She is a Licensed Clinical Social Worker, is certified as an Eating Disorder Specialist – serving as President of the Orange County Chapter of the International Association of Eating Disorder Professionals from 2011-2013 – and has been trained and certified in all three of Dr. Brené Brown's professional programs: Connections, The Daring Way™ and Rising Strong. In addition, Lesli has advanced training and certification in Clinical Hypnosis and Family Mediation, and as an adult adoptee herself, has a special interest and involvement in the adoption community. She has offered several workshops and educational events for adoptees and most recently authored a book chapter entitled, Late Discovery Adoptees: The Original Victims of Identity Theft in the 2014 anthology, Adoption Therapy: Perspectives from Clients and Clinicians.
Lesli enjoys speaking to groups about finding courage, authenticity and wholehearted living, and values the strength and resiliency that each individual brings to the world. Her commitment is to building vulnerability, connection and authenticity within all beings.
---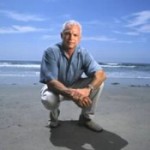 Dr. Jim Tracy, CP, PAT, MA, MFTi, CADCII, BRI II
Dr. Tracy is a Board Certified Sociometrist and Psychodramatist, a nationally-recognized expert, speaker and educator in the area of impaired Health Care Professionals, and has been conducting Professional and Family Interventions for over 20 years. He provides extensive family case management and monitoring, has developed Professionals Programs and facilitates action-based family programs for some of the most respected treatment centers in the country.